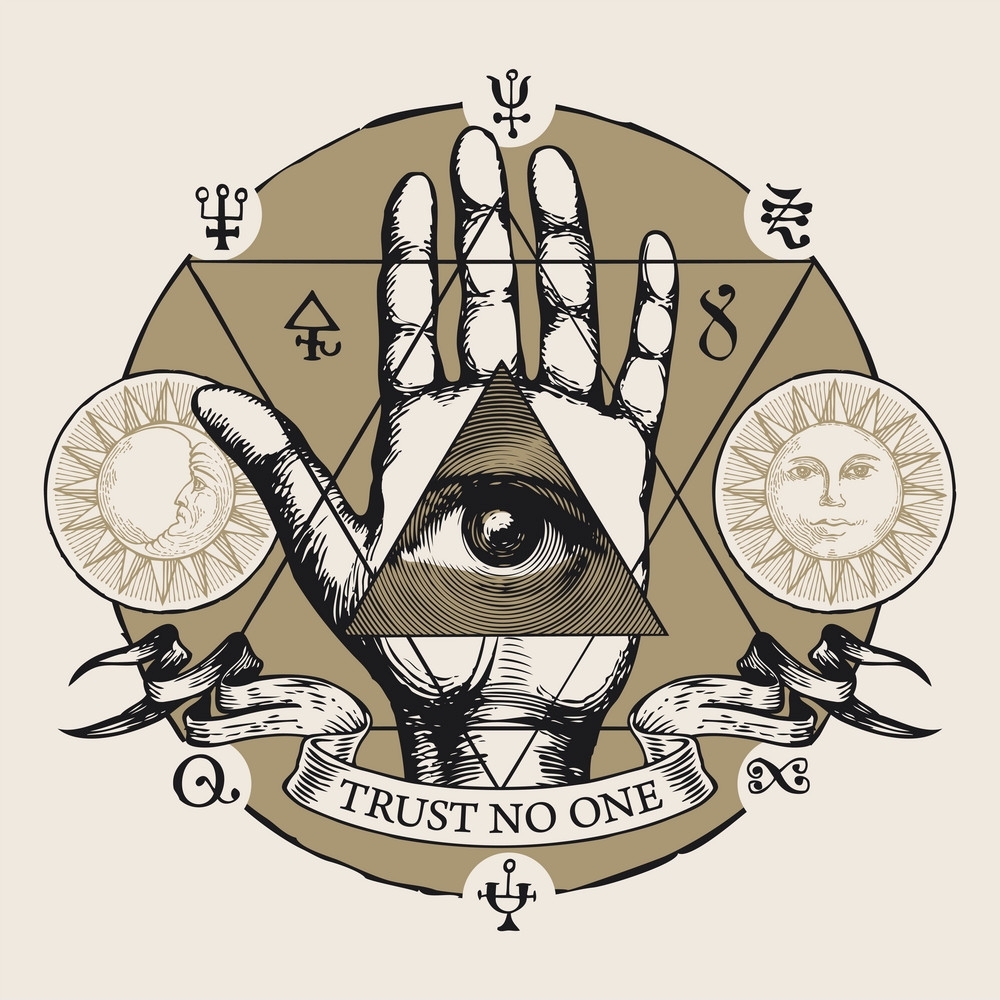 Jeffrey Dahmer Aka Milwaukee Cannibal
Dahmer was born May 21, 1960, in Milwaukee, Wisconsin, the first of two sons of Joyce Annette (née Flint), a teletype machine instructor, and Lionel Herbert Dahmer, a Marquette
University chemistry student and, later, research chemist. Lionel Dahmer was of German and Welsh ancestry, and Joyce Dahmer was of Norwegian and Irish ancestry. Some sources report Dahmer was deprived of attention as an infant. Other sources, however, suggest that Dahmer was generally doted upon as an infant and toddler by both parents, although his mother was known to be tense, greedy for both attention and pity, and argumentative with her husband and their neighbors.
EARLY LIFE
effrey Lionel Dahmer (/ˈdɑːmər/; May 21, 1960 – November 28, 1994), also known as the Milwaukee Cannibal or the Milwaukee Monster, was an American serial killer and sex offender who committed the murder and dismemberment of seventeen men and boys between 1978 and 1991. Many of his later murders involved necrophilia, cannibalism, and the permanent preservation of body parts—typically all or part of the skeleton.
VICTIMS
Jeffrey Dahmer killed seventeen young men between 1978 and 1991. Of these victims, twelve were killed in his North 25th Street apartment. Three further victims were murdered and dismembered at his grandmother's West Allis residence, with his first and second victims being murdered at his parents' home in Ohio and at the Ambassador Hotel in Milwaukee, respectively. A total of fourteen of Dahmer's victims were from various ethnic minority backgrounds, with nine victims being black. Dahmer was adamant that the race of his victims was incidental to him and that it was the body form of a potential victim that attracted his attention. Most of Dahmer's victims were killed by strangulation after being drugged with sedatives, although his first victim was killed by a combination of bludgeoning and strangulation and his second victim was battered to death, with one further victim killed in 1990, Ernest Miller, dying of a combination of shock and blood loss due to his carotid artery being cut. Four of Dahmer's victims killed in 1991 had holes bored into their skulls through which Dahmer injected hydrochloric acid or, later, boiling water, into the frontal lobes in an attempt to induce a permanent, submissive, unresistant state. This proved fatal although on each occasion, this was not Dahmer's intention. 1978 •June 18: Steven Mark Hicks, 18. Last seen hitchhiking to a rock concert in Chippewa Lake Park in Bath, Ohio. By Dahmer's admission, what caught his attention to Hicks hitchhiking was the fact that the youth was bare-chested. He was bludgeoned with a dumbbell and strangled to death with this instrument before being dismembered. Remains pulverized and scattered in woodland behind Dahmer's childhood home. 1987 •November 20: Steven Walter Tuomi, 25. Killed in a rented room at the Ambassador Hotel in Milwaukee. Dahmer claimed to have no memory of murdering Tuomi, yet stated he must have battered him to death in a drunken stupor. His body was dismembered in the basement of Dahmer's grandmother's house and the remains discarded in the trash. No remains were ever found. 1988 •January 16: James Edward Doxtator, 14. Met Dahmer outside a gay bar in Wisconsin. Doxtator was lured to West Allis on the pretext of earning $50 for posing for nude pictures. Dahmer strangled Doxtator and kept his body in the basement for a week before dismembering him and discarding the remains in the trash. No remains were ever found. •March 24: Richard Guerrero, 22. Drugged and strangled in Dahmer's bedroom at West Allis. Dahmer dismembered Guerrero's corpse in the basement, dissolved the flesh in acid and disposed of the bones in the trash. He bleached and retained the skull for several months before disposing of it. No remains were ever found. 1989 •March 25: Anthony Lee Sears, 24. Sears was the last victim to be drugged and strangled at Dahmer's grandmother's residence; he was also the first victim from whom Dahmer permanently retained any body parts. His preserved skull and genitals were found in a filing cabinet at 924 North 25th Street following Dahmer's arrest in 1991. 1990 •May 20: Raymond Lamont Smith (also known as Ricky Beeks), 32. The first victim to be killed at Dahmer's North 25th Street apartment. Smith was a male sex worker whom Dahmer encountered at a tavern. Dahmer gave Smith a drink laced with sleeping pills, then strangled him on his kitchen floor. His skull was spray-painted and retained. •June 14: Edward Warren Smith, 27. A known acquaintance of Dahmer who was last seen in his company at a party. Dahmer acidified Smith's skeleton; his skull was destroyed unintentionally when placed in the oven in an effort to remove moisture. No remains were ever found. •September 2: Ernest Marquez Miller, 22. Miller was a dance student whom Dahmer encountered outside a bookstore. According to Dahmer, he was especially attracted to Miller's physique. He was killed by having his carotid artery severed before being dismembered in the bathtub, with Dahmer storing his entire skeleton in the bottom drawer of a filing cabinet and his heart, biceps, and portions of his legs in the freezer for later consumption. •September 24: David Courtney Thomas, 22. Encountered Dahmer near the Grand Avenue Mall; he was lured to Dahmer's apartment on the promise of money for posing nude. Once a laced drink had rendered Thomas unconscious, Dahmer decided he "wasn't my type." Nonetheless, Dahmer strangled Thomas, taking Polaroid photos of the dismemberment process. No remains were ever found. 1991 •February 18: Curtis Durrell Straughter, 17. Approached by Dahmer as he waited at a bus stop near Marquette University. Dahmer lured Straughter to his apartment, where the youth was drugged, and then handcuffed and strangled before being dismembered in the bathtub. His skull, hands, and genitals were retained. •April 7: Errol Lindsey, 19. The first victim upon whom Dahmer practiced what he later described to investigators as his "drilling technique," a procedure in which he drilled holes into the victim's skull, through which he injected hydrochloric acid into the brain. According to Dahmer, Lindsey awoke after this practice, after which he was again rendered unconscious with a drink laced with sedatives, then strangled to death. Dahmer flayed Lindsey's body and retained the skin for several weeks. His skull was found following Dahmer's arrest. •May 24: Tony Anthony Hughes, 31. Hughes was a deaf-mute whom Dahmer lured to his apartment upon the promise of posing nude for photographs. As Hughes was deaf, he and Dahmer communicated using handwritten notes. He was strangled and his body left on Dahmer's bedroom floor for three days before being dismembered, with Dahmer photographing the dismemberment process. His skull was retained and identified from dental records. •May 27: Konerak Sinthasomphone, 14. The younger brother of the boy Dahmer had assaulted in 1988. Sinthasomphone was drugged and had hydrochloric acid injected into his brain before Dahmer left the youth unattended as he left the apartment to purchase beer. When he returned, he discovered Sinthasomphone naked and disoriented in the street, with three distressed young women attempting to assist him. When police arrived, Dahmer persuaded them he and Sinthasomphone were lovers and that the youth was simply intoxicated. When police left Sinthasomphone with Dahmer in his apartment, Dahmer again injected hydrochloric acid into Sinthasomphone's brain, and this proved fatal. His head was retained in the freezer and his body dismembered. •June 30: Matt Cleveland Turner, 20. On June 30, Dahmer attended the Chicago Pride Parade. At a bus stop, he encountered a 20-year-old named Matt Turner and persuaded him to accompany him to Milwaukee to pose for a photo shoot. Turner was drugged, strangled, and then dismembered in the bathtub. His head and internal organs were put in the freezer and his torso subsequently placed in the 57-gallon drum Dahmer purchased on July 12. •July 5: Jeremiah Benjamin Weinberger, 23. Met Dahmer at a gay bar in Chicago and agreed to accompany him to Milwaukee for the weekend. Dahmer drilled through Weinberger's skull and injected boiling water into the cavity. He later recalled Weinberger's death to be exceptional, as he was the only victim who died with his eyes open. Weinberger's decapitated body was kept in the bathtub for a week before being dismembered; his torso was placed in the 57-gallon drum. •July 15: Oliver Joseph Lacy, 24. A bodybuilding enthusiast whom Dahmer enticed to his apartment on the promise of money for posing for photographs. Lacy was drugged and strangled with a leather strap before being decapitated, with his head and heart being placed in the refrigerator. His skeleton was retained to adorn one side of the private shrine of skulls and skeletons Dahmer was in the process of creating when arrested one week later. •July 19: Joseph Arthur Bradehoft, 25. Dahmer's last victim. Bradehoft was a father of three children from Minnesota who was looking for work in Milwaukee at the time of his murder. He was left on Dahmer's bed for two days following his murder before, on July 21, being decapitated. His head was placed in the refrigerator and his torso in the 57-gallon drum.
IN MEDIA
•The Secret Life: Jeffrey Dahmer was released in 1993 and stars Carl Crew as Dahmer. •The biographical film Dahmer was released in 2002. It stars Jeremy Renner in the title role and co-stars Bruce Davison as Dahmer's father, Lionel. •Raising Jeffrey Dahmer was released in 2006. Revolving around the reactions of Dahmer's parents following his arrest in 1991, it stars Rusty Sneary as Dahmer and co-stars Scott Cordes as Lionel. •In 2012, an independent documentary, The Jeffrey Dahmer Files, premiered at the South by Southwest festival. It features interviews with Dahmer's former neighbor, Pamela Bass, as well as Detective Patrick Kennedy, and the city medical examiner Jeffrey Jentzen. •The Marc Meyers-directed film, My Friend Dahmer, premiered at the Tribeca Film Festival on April 25, 2017. Based on the graphic novel by John Backderf, the film stars Ross Lynch as Dahmer and chronicles his high school years and the events leading up to his first murder. Books •Backderf, Derf (2012). My Friend Dahmer. Abrams Comic Arts. ISBN 978-1-4197-0217-4. •Dvorchak, Robert J.; Holewa, Lisa (1992). Milwaukee Massacre: Jeffrey Dahmer and the Milwaukee Murders. ISBN 978-0-7090-5003-2. •Ewing, Charles Patrick; McCann, Joseph T. (2006). Minds on Trial: Great Cases in Law and Psychology. Oxford, England: Oxford University Press. ISBN 978-0-19-518176-0. •Haycock, Dean A. (2014). Murderous Minds: Exploring the Criminal Psychopathic Brain: Neurological Imaging and the Manifestation of Evil. ISBN 978-1-60598-498-8. •Ratcliff, Roy; Adams, Lindy (2006). Dark Journey, Deep Grace: Jeffrey Dahmer's Story of Faith. Leafwood Publishing. ISBN 978-0-9767790-2-5. •Schwartz, Anne E. (1992). The Man Who Could Not Kill Enough. Citadel. ISBN 978-1-55972- 117-2. Television •The Trial of Jeffrey Dahmer was released in 1992. Directed by Elkan Allan, this documentary largely focuses upon testimony delivered at Dahmer's first trial. The documentary concludes with Dahmer's addressing Judge Laurence Gram following his conviction. •Inside Edition conducted an interview with Jeffrey Dahmer in January 1993. Conducted by reporter Nancy Glass, this 30-minute interview was broadcast in February 1993. •Channel 4 have commissioned a documentary focusing on the murders committed by Jeffrey Dahmer. Titled To Kill and Kill Again, this 50-minute documentary was first broadcast on December 12, 1993. •Dateline NBC has also broadcast an interview with Dahmer. Conducted by Stone Phillips and first broadcast on March 8, 1994, this 90-minute episode—titled Confessions of a Serial Killer —features interviews with Dahmer and his father conducted at Columbia Correctional Institution. Dahmer's mother is also interviewed for this program. •The BBC have broadcast a documentary focusing on the life and crimes of Jeffrey Dahmer. Titled Everyman: Profile of a Serial Killer and directed by Nikki Stockley, this 50-minute documentary was first broadcast in November 1994. •A&E Networks have commissioned a documentary focusing upon the murders committed by Jeffrey Dahmer. Titled Jeffrey Dahmer: The Monster Within, this 50-minute episode was first broadcast in June 1996 and contains interviews with Detective Patrick Kennedy and Dahmer's neighbor, Pamela Bass. •The Investigation Discovery channel has also broadcast a documentary focusing upon Dahmer within its documentary series, Most Evil. This documentary features excerpts of Dahmer's 1994 Dateline NBC interview with Stone Phillips and was first broadcast in August 2006. •The British true crime series Born to Kill? has broadcast an episode focusing upon Jeffrey Dahmer. This 45-minute episode features interviews with FBI criminal profiler Robert Ressler and Detective Patrick Kennedy and was first broadcast in October 2005. •HLN has broadcast an episode focusing upon Dahmer's crimes as part of its investigative series, How it Really Happened. This episode, titled The Strange Case of Jeffrey Dahmer, was originally aired on March 31, 2017. •The digital cable and satellite television channel, Oxygen, broadcast the two-part documentary, Dahmer on Dahmer: A Serial Killer Speaks, in November 2017. Produced and directed by Matthew Watts, the program features interviews with, among others, Dahmer's father, stepmother, former classmates, psychiatrists who testified at his trial, and a homicide detective involved in the investigation. Poster for the theatrical play Jeffrey Dahmer: Guilty but Insane •Netflix Series "Dark Tourist" Season 1, Episode 3. First broadcast on July 20, 2018. •Jeffrey Dahmer: Mind of a Monster. Commissioned by the Investigation Discovery channel. This documentary was first broadcast in May 2020 and includes interviews with Dahmer's father, former neighbors and eyewitnesses in addition to investigators and forensic psychiatrists. Theater •The Law of Remains (1992) by experimental writer and director Reza Abdoh uses the techniques of Artaud's Theatre of Cruelty to depict the life and crimes of Dahmer. •Jeffrey Dahmer: Guilty but Insane (2013). Written and performed by Joshua Hitchens and directed by Ryan Walter
There are no reviews yet.