Light a candle to celebrate the light that came into our world as Gautama Buddha, the Enlightened One. November 15, 2022 — the 22nd day of the ninth lunar month — marks Lhabab Duchen in Tibetan Buddhist tradition, the day we celebrate Buddha's "descent to earth from Heaven."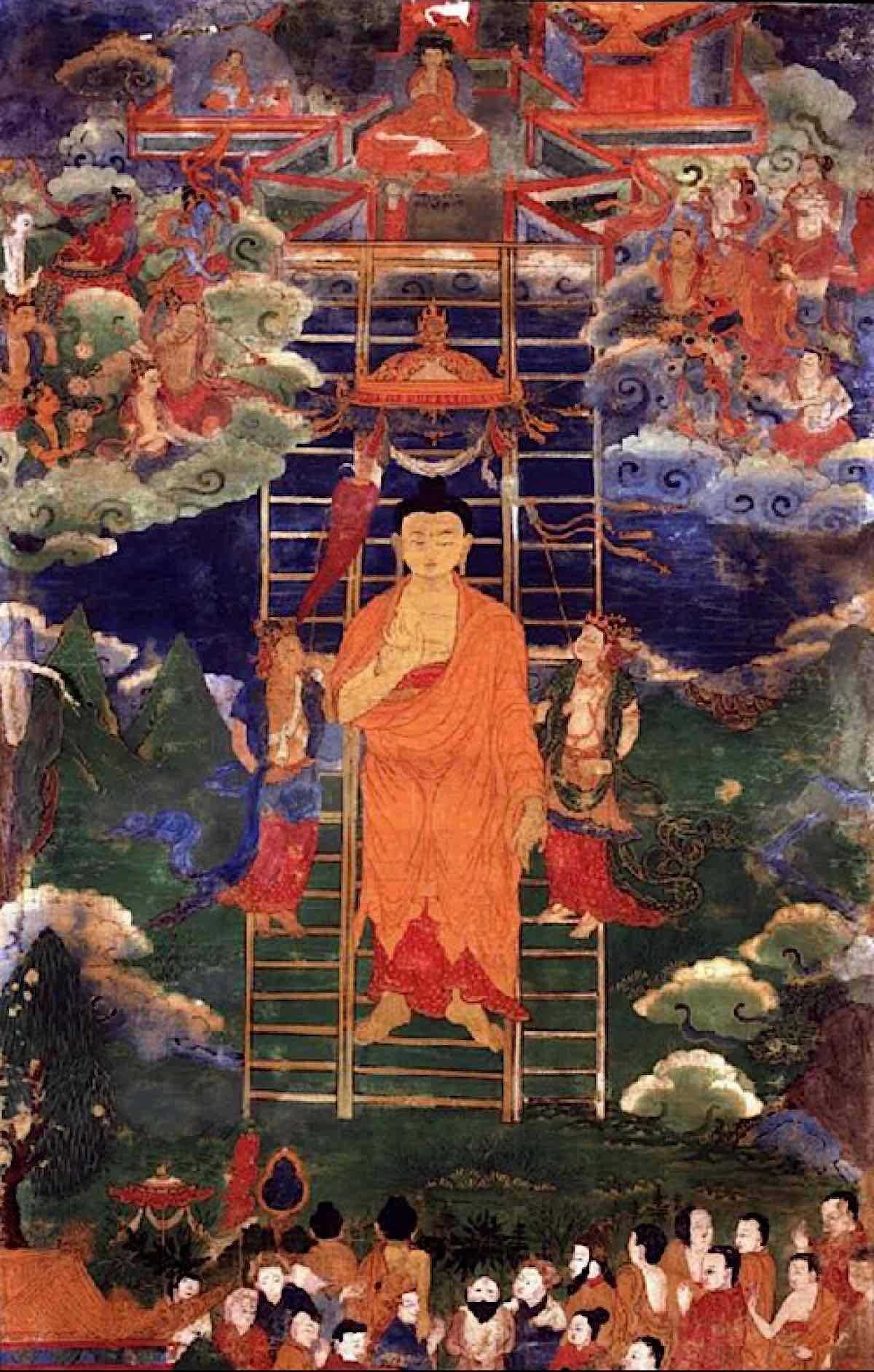 "I feel a deep connection to Gautama Buddha as well as profound gratitude for his teachings and for the example of his life," wrote His Holiness the Dalai Lama and Venerable Thubten Chodron in their book Buddhism: One Teacher, Many Traditions. "Lhabab Duchen is a good time to feel gratitude to Buddha for what he did, and to the whole lineage of teachers down to our own teachers, who preserved these teachings so that we could come into contact with them."
Traditionally, any acts of positive or negative karma are multiplied "ten million times." For this reason it is auspicious to act virtuously, to give generously, to attend pujas and perform sadhanas. The simplest symbolic act might be a simple offering of the light of a candle or butter lamp.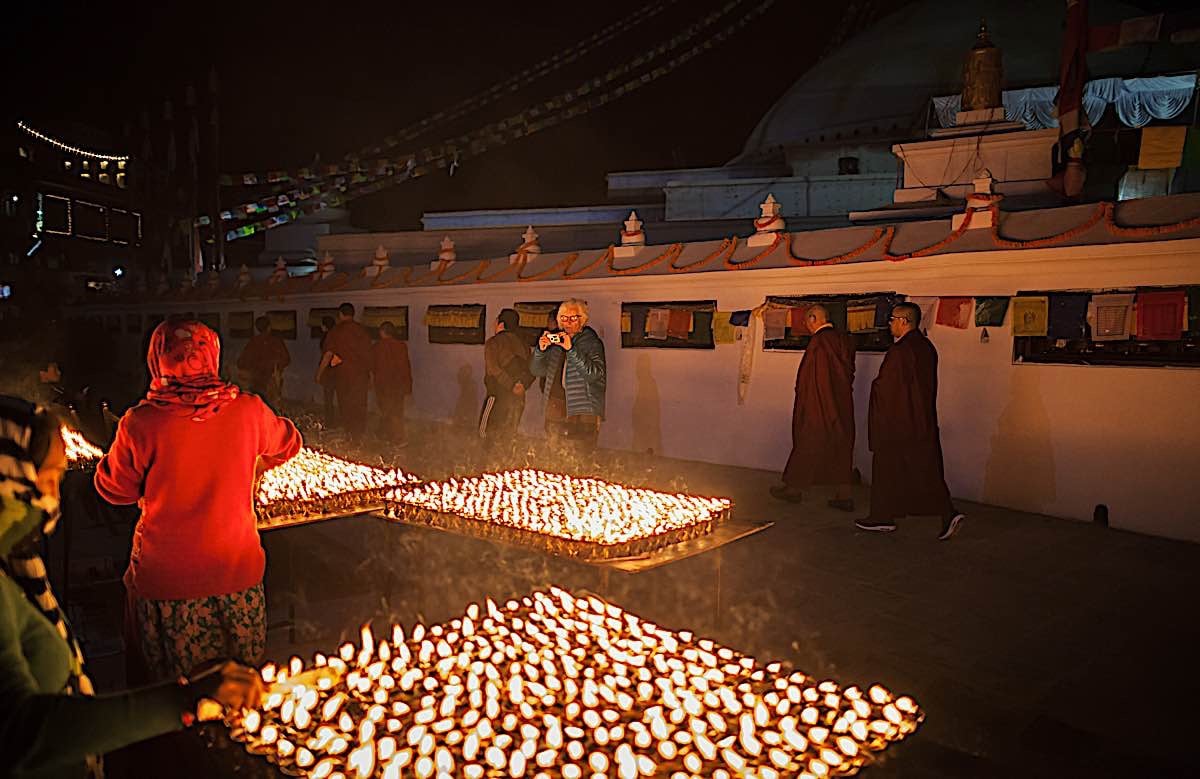 Good karmic merit on Lhabab Duchen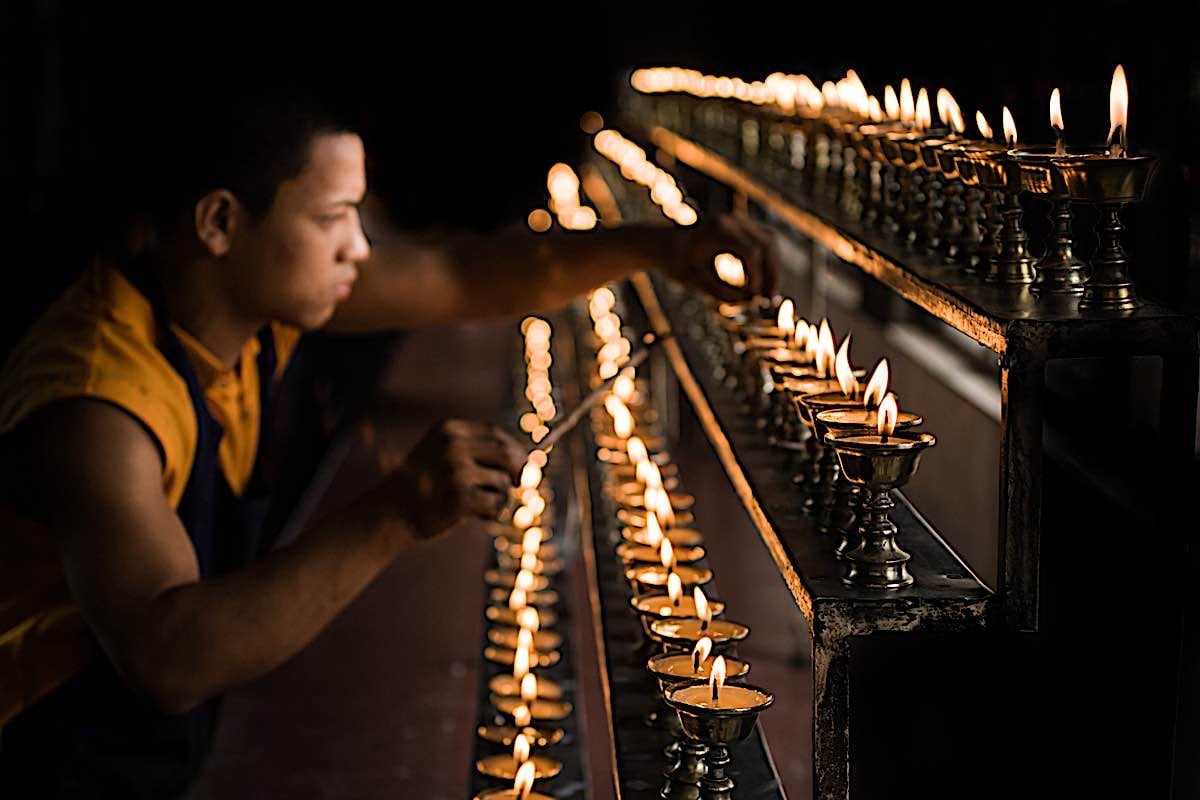 There are numerous acts of kindness and generosity which bring "multipled" karmic merit (by tradition, ten million times) on the day marking Buddha's Descent from Heaven, including:
Attend local pujas or teachings — many Buddhist temples will have events on November 19
In addition to your normal "lay" precepts, keep all eight Mahayana precepts for 24 hours, as if you're a "monk" or "nun".
Donate to charity — and especially be supportive of the Buddhist Sangha of Monks, Nuns and Lay Teachers.
Especially virtuous — donate to the construction of a Stupa or a Temple. [We profile the benefits of Stupa Building in this beautiful photo feature, along with one 2020 Stupa project>>]
Circumambulate a stupa and chant mantras.
Take formal refuge in the Three Jewels.
If celebrating at home, be sure to make extra offerings, fulfill all your practice commitments.
For serious practitioners, a good day to start a new retreat, such as a home mantra counting retreat.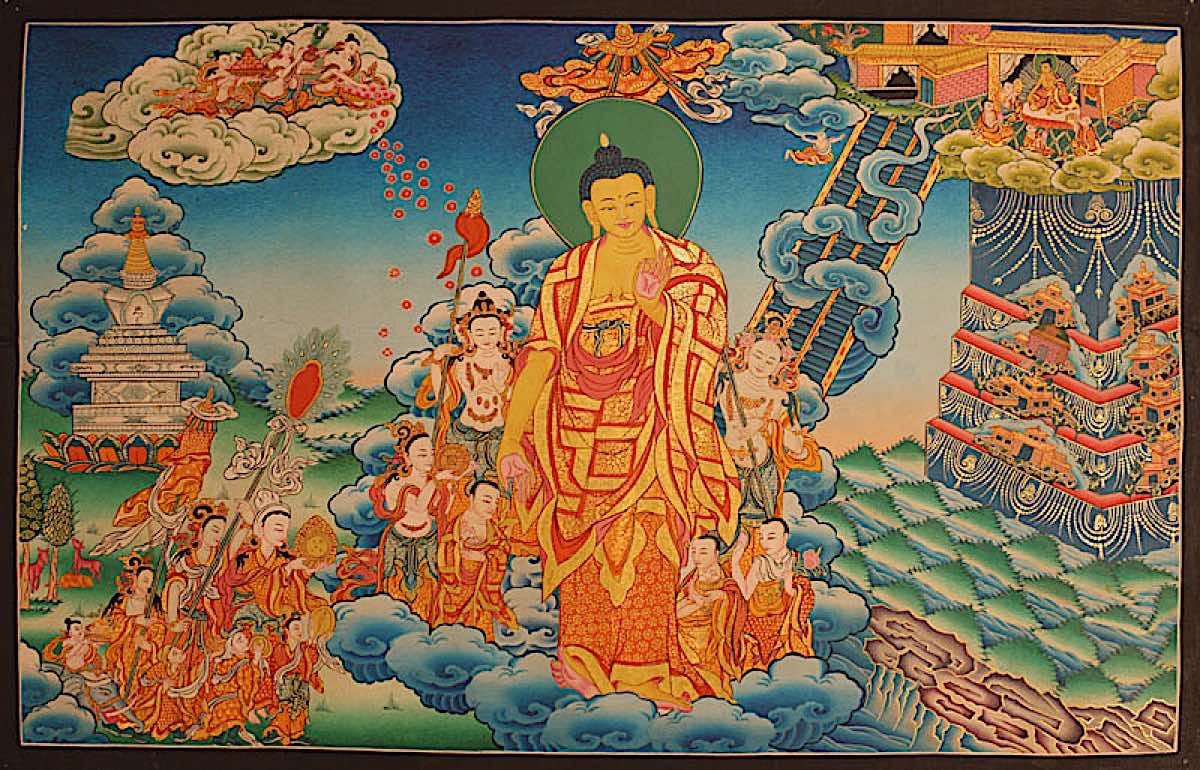 Lhabab Duchen celebrates one of the "Eight Great Deeds"
Buddha's descent from Tushita Heaven marks one of the Eight Great Deeds of the Enlightened One. Traditionally, Buddha ascended to the Tushita heaven (Heaven of the 33) for three months to give teachings to the gods in the desire realm — to repay the kindness of his mother Mahamaya, who had taken rebirth as one fo the gods. The festival marks the auspicious day Buddha descended from the Tushita God Realm.