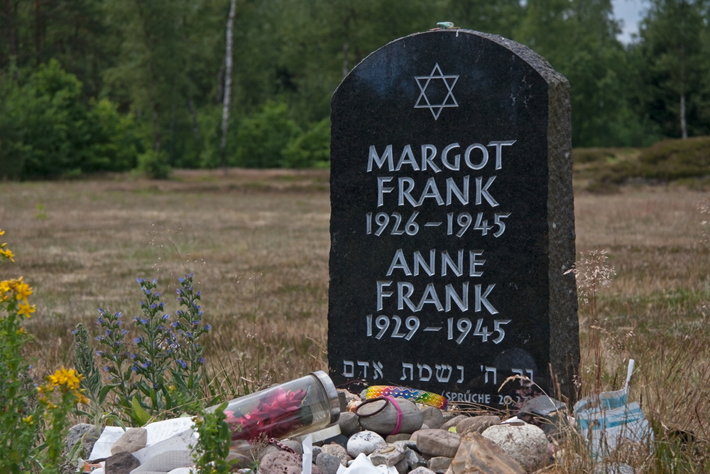 A public daycare center in Germany named after Anne Frank will retain its original name following a contentious nationwide discussion on antisemitism, rejecting a proposal to change its name.
The Anne Frank Kindertagesstätte, in Tangerhütte, Germany, had considered renaming itself to something "without political background" after some parents of students and daycare employees suggested a "less politically charged" name would be more suitable for children, according to a November 6 report in a local newspaper, Volksstimme.
The newspaper quoted Linda Schichor, manager of the Anne Frank Kindertagesstätte, as saying that some parents are not fully aware of the significance of the facility's namesake and that it is perceived as not being "child-friendly."
Anne was one of the most prominent victims among the 6 million Jews killed in the Holocaust. Her diary was published posthumously as The Diary of a Young Girl, an internationally acclaimed memoir first released in 1947, two years after she perished in a concentration camp. The book not only offered a firsthand account of the Holocaust but it helped put a face to the atrocity, offering readers a window into the experiences, emotions, and dreams of the young girl.
Hiding with her family from the Nazis in a concealed annex in a residence in Amsterdam, they were eventually discovered and she met her demise at the Bergen-Belsen concentration camp a mere two weeks before it was liberated by the American forces.
Anne's life story proved challenging for children to comprehend at the daycare center, located about 75 miles west of Berlin, the New York Times reported in a November 8 article based on the Volksstimme report. According to school authorities cited by the German paper, "parents with a migrant background would often not know what to make of the name."
On November 6, following widespread coverage in the German press and criticism from politicians and Jewish leaders, the daycare's board of trustees decided against a name change, Fox News quoted Tangerhütte Mayor Andreas Brohm as saying in an email to the outlet.
In an open letter, Christoph Heubner, executive vice president of the International Auschwitz Committee, accused Tangerhütte's mayor and other individuals overseeing the daycare center of intentionally distancing themselves from Anne Frank.
"When people, especially in these times of renewed anti-Semitism and far-right extremism … consider the name of Anne Frank to be no longer desirable in the public space, it sets off alarm bells and sends out warnings concerning the fate of remembrance culture in our country," Heubner wrote.
Despite Anne's belonging to an era when "all Jewish children were condemned to death … she still managed to reaffirm the beauty of the world and to hope that people will be kind to one another," Heubner pointed out. "What, may I ask, is so difficult for people, big and small, to understand here … if one is prepared to take the time to tell them and to explain?"
_______________
From its beginnings, the Church of Scientology has recognized that freedom of religion is a fundamental human right. In a world where conflicts are often traceable to intolerance of others' religious beliefs and practices, the Church has, for more than 50 years, made the preservation of religious liberty an overriding concern.
The Church publishes this blog to help create a better understanding of the freedom of religion and belief and provide news on religious freedom and issues affecting this freedom around the world.
The Founder of the Scientology religion is L. Ron Hubbard and Mr. David Miscavige is the religion's ecclesiastical leader.
For more information, visit the Scientology website or Scientology Network.