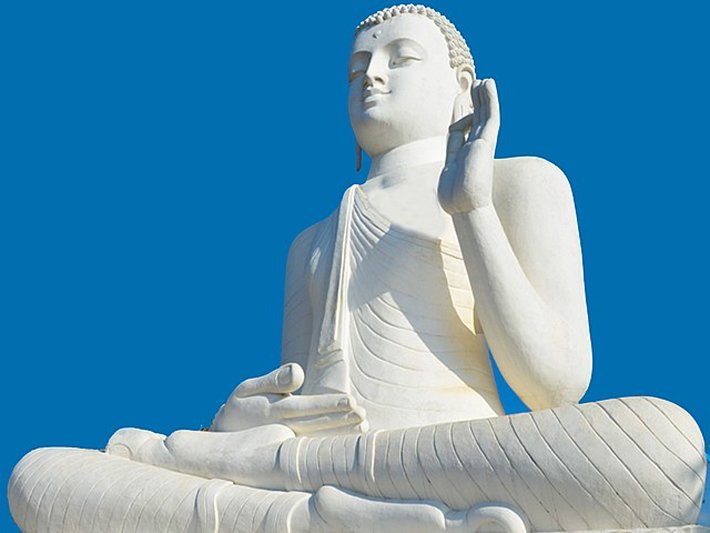 The Department of Pali and Buddhist Studies at Savitribai Phule Pune University (SPPU) in the city of Pune in India's western state of Maharashtra has published a multilingual lexicon of Buddhist terms that for the first time combines translations from the ancient Pali language in a single volume.
Titled Dictionary of Buddhist Terms, the one-of-a-kind book was published March 9.
The multilingual dictionary features 5,000 Pali-language headwords or separate entries, translated into English, Sanskrit and Tibetan in Roman script. The words have been textually substantiated for the benefit of scholars of comparative Buddhist studies.
Pali, a language native to India, is one of the major tongues of Buddhist scripture and literature. Buddha is believed to have spoken this language, which is also spoken in Sri Lanka and Southeast Asia by Buddhists who belong to the Theravada school of Buddhism, also known as Hinayana. The other two major Buddhist schools are Mahayana and Vajrayana. Buddhist scriptures were also written in Tibetan, Mongolian, and Chinese, with some in Sanskrit and Buddhist Hybrid Sanskrit.
"The book aims to simultaneously be used in tracing the changing meanings of Buddhist terminologies across space and time," the university said. "Besides, it may reveal both the common and unique vocabularies used in Pali and Sanskrit Buddhist traditions."
Multilingual Buddhist vocabulary was previously unavailable in a single volume, and could be found only in separate dictionaries.
Work on the Dictionary of Buddhist Terms began in June 2020. Chinese translations of the Pali headwords are expected to be added to the dictionary in the near future.
Also under consideration is the publication of separate dictionaries of the Pali-language Buddhist terms in Devanagiri (the script used to write Sanskrit, Hindi, Marathi and Nepali languages) and Tibetan, according to the head of the Department of Pali and Buddhist Studies at SPPU.
SPPU Vice-Chancellor Nitin Karmalkar, who co-released the dictionary, states that future editions or versions of the work could potentially contain ancient Tibetan literary works that have survived in Buddhist monasteries in the northern Indian state of Ladakh, bordering Tibet.
_______________
From its beginnings, the Church of Scientology has recognized that freedom of religion is a fundamental human right. In a world where conflicts are often traceable to intolerance of others' religious beliefs and practices, the Church has, for more than 50 years, made the preservation of religious liberty an overriding concern.
The Church publishes this blog to help create a better understanding of the freedom of religion and belief and provide news on religious freedom and issues affecting this freedom around the world.
The Founder of the Scientology religion is L. Ron Hubbard and Mr. David Miscavige is the religion's ecclesiastical leader.
For more information visit the Scientology website or Scientology Network.